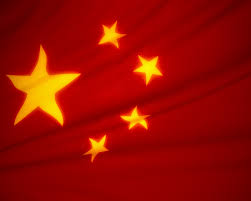 China's central bank barred financial institutions from handling Bitcoin transactions, moving to regulate the virtual currency after an 89-fold jump in its value sparked a surge of investor interest in the country. People are free to trade Bitcoin even as China refrains from recognizing it as a currency in the short term, PBOC's Deputy Governor Yi Gang was cited by the 21st Century Business Herald as saying last month.
Bitcoin plunged more than 20 percent to below $1,000 on the BitStamp Internet exchange after the People's Bank of China said it isn't a currency with "real meaning" and doesn't have the same legal status. The public is free to participate in Internet transactions provided they take on the risk themselves, it said. The ban reflects concern about the risk the digital currency may pose to China's capital controls and financial stability after a surge in trading this year made the country the world's biggest trader of Bitcoin, according to exchange operator BTC China. Bitcoin's price jumped more than nine-fold in the past two months alone, prompting former Federal Reserve Chairman Alan Greenspan to call it a "bubble.
Bitcoin prices plunged to $875 at 6:02 p.m. Shanghai time on BitStamp, an Internet-based exchange where the currency is traded for dollars, euros and other currencies. They closed at a record high of $1,132.01 yesterday. On the Mt.Gox exchange, the currency traded at $901, down from today's high of $1,240. Prices dropped to as low as 4,521.1 yuan on BTC China, after rising as high as 7,050 yuan. The People's Bank of China said financial institutions and payment companies can't give pricing in Bitcoin, buy and sell the virtual currency or insure Bitcoin-linked products, according to a statement on the central bank's website.
"We're happy to see the government start regulating the Bitcoin exchanges," Chief Executive Officer Bobby Lee of BTC China, the largest Bitcoin exchange in the country, said in a phone interview before the PBOC announcement. Regulations would be for "the good of the consumer," he said. BTC is seeking recognition of the currency so it can be used to buy goods and services instead of being used for speculation, he said.
For more of the story: China Bans Financial Companies From Bitcoin Transactions – Bloomberg.