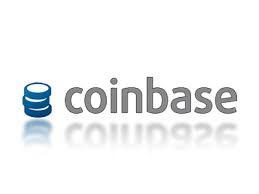 Gavin Andresen Joins Coinbase as an Advisor
Exchanges, News
December 12, 2013
Comments Off

on Gavin Andresen Joins Coinbase as an Advisor
25
Gavin Andresen has joined Coinbase as an advisor. For those of you who don't know him, Gavin is the head developer of Bitcoin as an open source software project. He said: "Coinbase has become a critical piece of the Bitcoin infrastructure in the U.S., giving people a trustworthy and easy way to buy, sell, trade and store bitcoins. The best part of my job as Chief Scientist of the Bitcoin Foundation is interacting with the brilliant people at Coinbase and other startups all over the world who are working hard to make Bitcoin accessible to everybody."
According to Coinbase, "today, there are more than 600,000 consumer Bitcoin wallets on Coinbase, signaling that we are nearing a tipping point for broad adoption of Bitcoin – what we at Coinbase believe to be one of the most important shifts in the global economy in our lifetime."
In order to keep up with the growing consumer and merchant demand for Bitcoin, Coinbase secured a series B funding round totaling $25M, led by Andreessen Horowitz, with participation from existing investors Union Square Ventures and Ribbit Capital. With this funding, Andreessen Horowitz's Chris Dixon will join the Coinbase board, along with Union Square Ventures' Fred Wilson.
"The designers of the Web built placeholders for a system that moved money, but never successfully completed it. Bitcoin is the first plausible proposal for an economic protocol for the Internet," Chris Dixon said.
This investment represents the largest fundraise in Bitcoin to date (bringing the total raised to $31M).
A